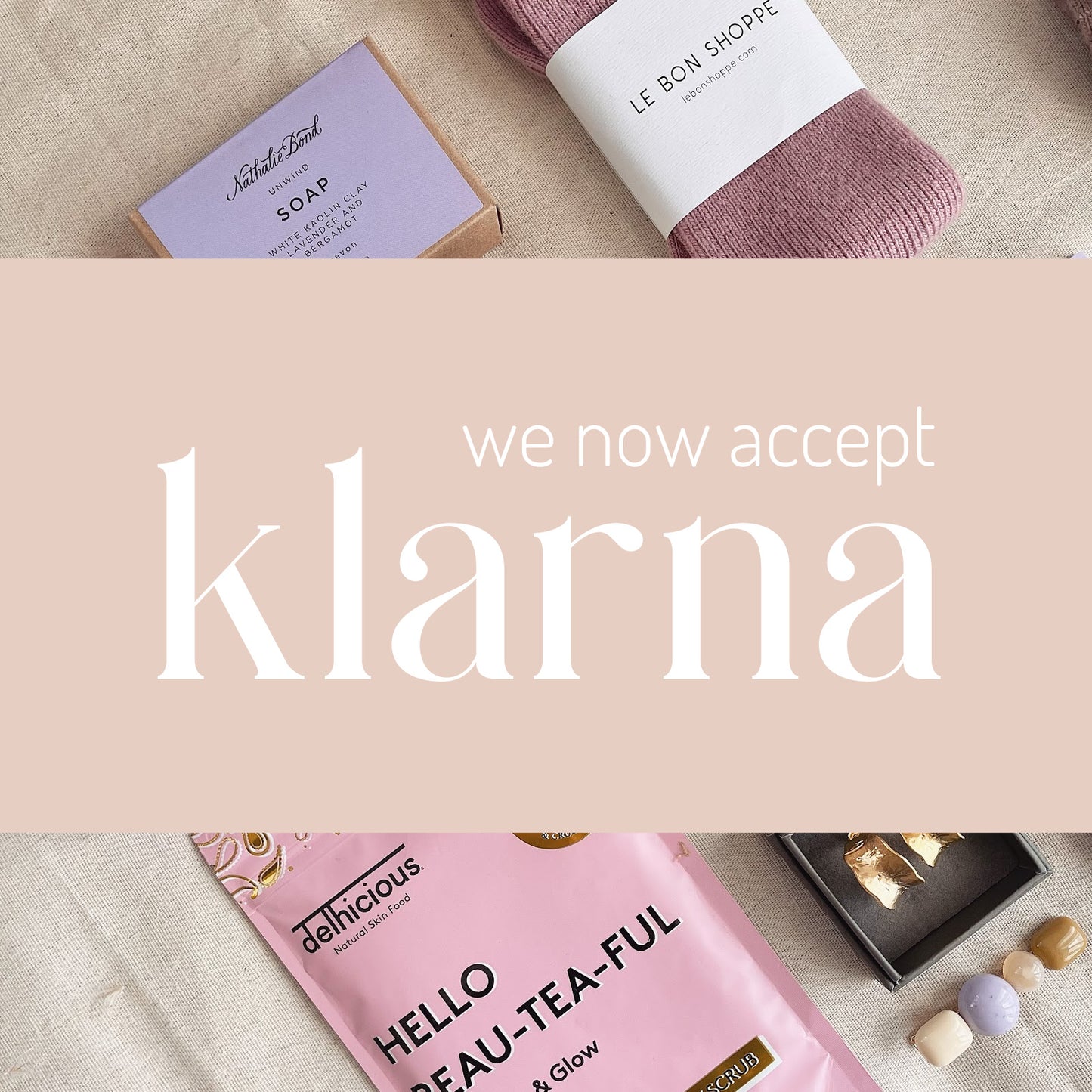 We asked if any of you used Klarna, and the answer was an overwhelming 'yes' - so we've listened and added it as a payment option to the website.
For those of you who don't already know, Klarna offers payment options if you don't want to pay the full amount there and then - You can split the cost into 3 smaller payments, or just delay it for 30 days. 
You'll now see the option to pay using Klarna at the checkout.