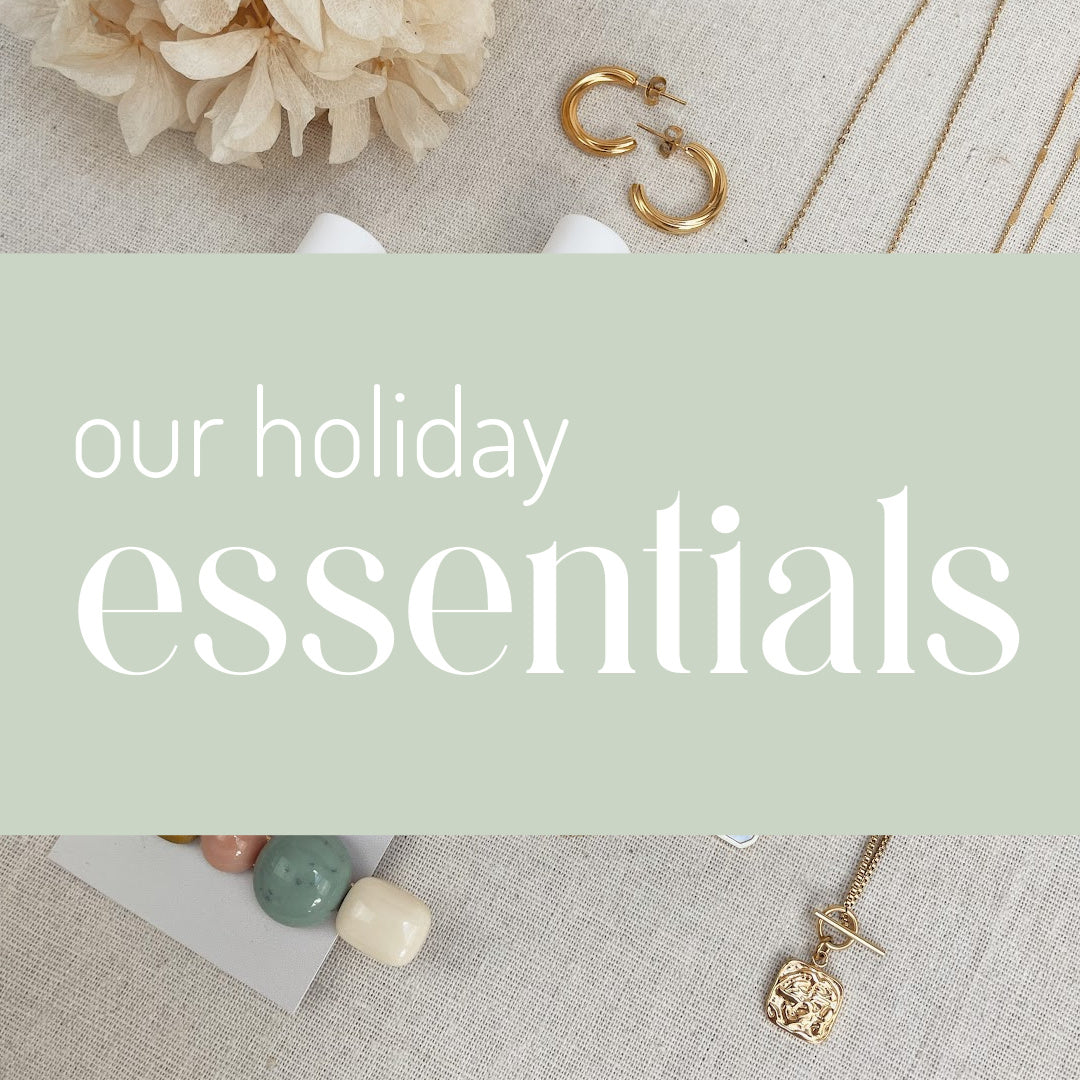 With so many of us jetting off to sunnier climes, here are my holiday accessorising essentials…

1. A pair of gold hoops, I've chosen EVERYDAY Twist Hoop Earrings because they're waterproof making them perfect for round the pool whilst being bold enough to wear in the evening too.

2. Pastel Candy Hair Slides - the joy of warmer weather is being able to go easy on the heat styling, but a clip will instantly make things a little more finished.

3. Natural Vegan Nail Polish - various shades - I go for a colour pop on my toes but a neutral on my hands so if you get the odd chip, (let's face it, inevitable) it's much less obvious.

4. Necklaces - can't beat a golden glow and some layered necklaces, I've picked the EVERYDAY Mother of Pearl Necklace as the stone catches the light so beautifully and it looks great with choker chains, or a longer heavier pendant.